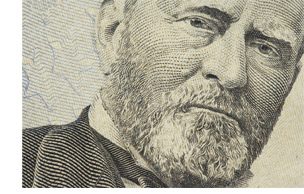 Using Trusts to Achieve Your Goals
One of the ways we help clients with their estate planning goals is through the use of trust documents. We offer assistance with a full range of trusts for the benefit of children, grandchildren and charitable interests.
To understand the value of a trust, just consider that fact that all decedents owning property in their own names must go through the process of probate. By transferring assets to a trust, a person may protect their assets from the process of probate as well as limit exposure to unnecessary estate taxes and expense.
At Dean & Dean, LLP, we offer a full range of estate planning services to help clients protect their loved ones, avoid unnecessary taxes and expense, and carry out their wishes in times of incapacity and at the time of passing. These include:
Revocable trusts
Irrevocable trusts
Joint trusts
If you need assistance with a trust document, we encourage you to contact our law office.
Legal Service You Can Trust for the People You Love Most
As a Christian, family-run law firm, we take our responsibility to our clients and community very seriously. If you have a parent who is thinking about estate planning or elder law services, you can feel confident recommending our firm. If you are a parent or grandparent thinking about end of life planning services or medical care planning, you can rest assured that our firm will provide a warm atmosphere and trusted service upon which you can rely.
We maintain office locations in Beverly Hills, Ocala, and The Villages. We represent clients throughout north central Florida, including Marion, Sumter, Citrus and Lake Counties.
Contact Us
To speak with a lawyer about your estate planning needs, call our law offices at (352) 515-9221. If you have a question and wish to contact an attorney online, feel free to contact our office by e-mail as well. An attorney or staff member will be in contact as soon as possible to answer your questions .